The best seat in the house
Steam Engine Driver Experience
Make dreams come true and enjoy the Foxfield Railway Steam Engine Driver Experience. Offering the thrill of firing and driving a full-sized steam locomotive, this experience will be remembered forever. Whether it is to realise a life-long ambition, or as that very special gift, driving a railway locomotive is an amazing adventure.
Your experience begins at our Caverswall Road Station with a warm welcome from your instructor, a safety briefing and information about the line and signalling. You are then shown to the footplate where full instructions on the driving controls, firing techniques and other locomotive operating requirements are given.
Taking turns with 3 other participants, during Saturdays or as a sole participant on a Sunday morning, you will become the driver and fireman taking on the duties that our crews have to do weekly.
As well as learning to move the engine on its own, you will couple up to two carriages and haul a heavy passenger trains through the Staffordshire countryside. A real challenge for our small engines. It's a thrilling experience to treasure.
Our Steam Driver experience includes free tickets for up to 5 guests to travel in the coaches of the train that you are driving! We also include lunch for the 'driver' and guests on the Saturdays, and a choice of breakfast or lunch on Sundays.
£395
PLEASE NOTE: You are welcome to purchase Gift Certificates which make an ideal present.  Simply choose any value to cover all or part of the cost of the experience you'd like to gift.
However we must inform you that it is not possible, at present, owing to the restrictions in force because of the Covid pandemic to use these to book a Driver Experience or Footplate Experience.  This is because we have had to suspend the Driver and Footplate Experiences in line with social distancing requirements.  We cannot say how much longer these government restrictions are likely to be in force.
We will honour any certificates bought until Spring 2023.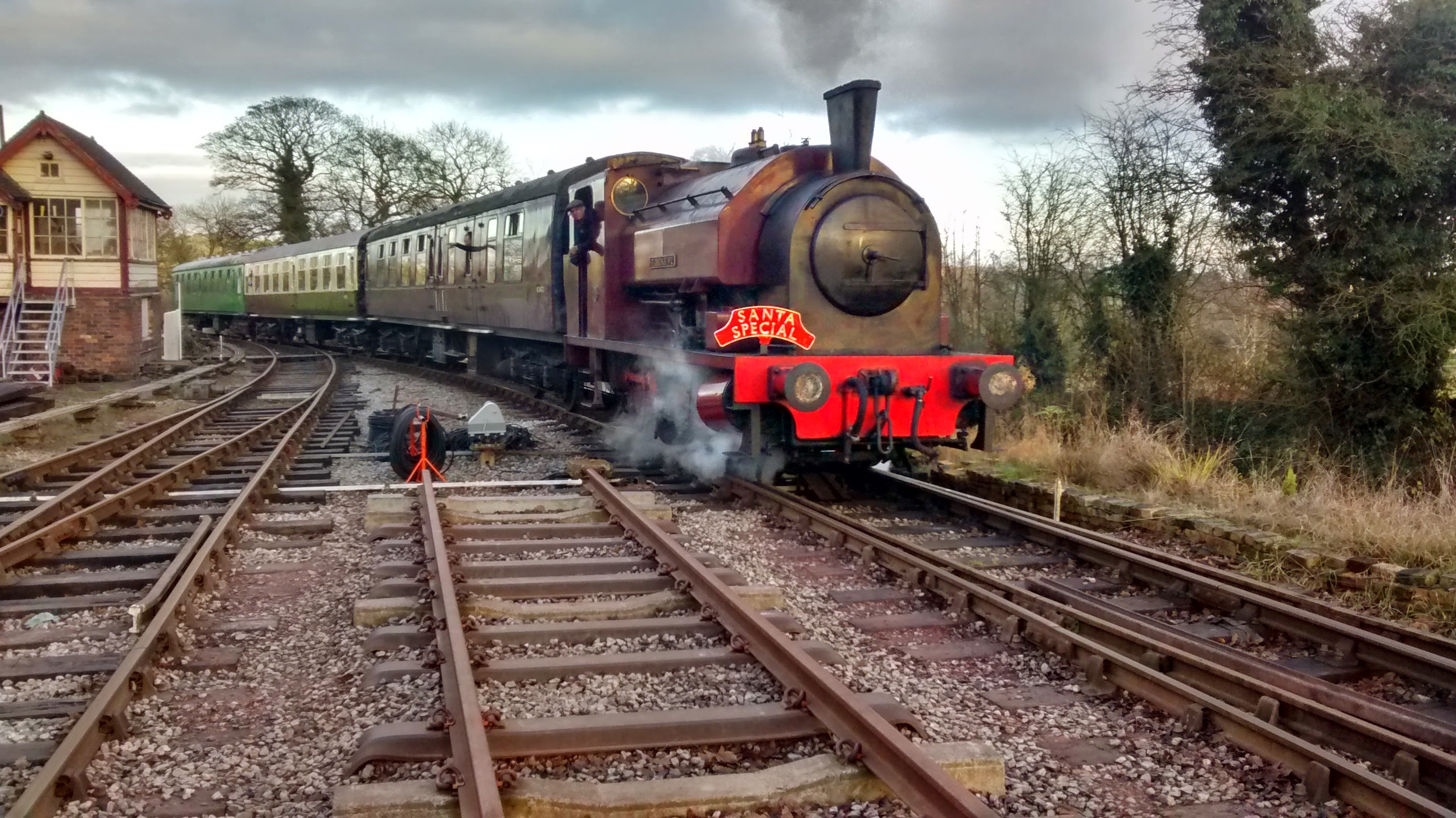 Discover Foxfield Experiences
Why not treat the train enthusiast in your life to an experience they will remember forever? Gift vouchers from Foxfield are an ideal gift idea for Birthday treats and special occasions. Simply choose the amount of your choice to cover, or part cover the cost of the experience you'd like to gift.
PLEASE NOTE: Experiences will hopefully return in 2021 & we will honour certificates bought now until 2022. In the meantime, sign up to the Foxfield Club News below and be first to hear when we launch our new timetable.
lt was a wonderful experience for children and adults. Well done, l would recommend to everyone!