Our next Volunteer Day in on May 16th.
The Foxfield Volunteering Day is a chance to get to know us, what we do, our amazing history and how your skills can help. Join us and enjoy an introduction to volunteering at Foxfield and the roles we have available as well as a tour of the station and meet some of our team.
We are looking for a range of volunteers at the moment including:
Operational Roles (General Steam, Knotty and Pacer days)
Responsible Officer
Medical Officer
Drivers Steam
Drivers DMU
Firemen
Cleaners
Signalman
Crossing Keeper
Guard Steam
Guard DMU
Travel and Ticket Inspector – Junior Members
Customer Care Roles
Senior Customer Care (responsible officer)
Covid Stewards – when required
Meet and Greet (including Barnabas Pike when available)?
Buffet Manager
Shop Manager
Buffet Assistant(s)
Buffet Assistant(s) Junior Members
Shop Assistant(s) Junior Members
Museum Manager
Museum Assistant(s)
Museum Assistant(s) Junior Members
Bar Manager (for future)
Bar Assistant (s)
Cleaners – Coaches
Cleaners – Buildings
Gardening Manager
Gardener
Cream Tea Team Member
Halloween Team Member
Santa Team Member
The day will be split into two identical sessions to allow for social distancing so please choose a morning or afternoon session when you register.
This event is free to attend and we will open the buffet if you'd like to buy any refreshments on the day.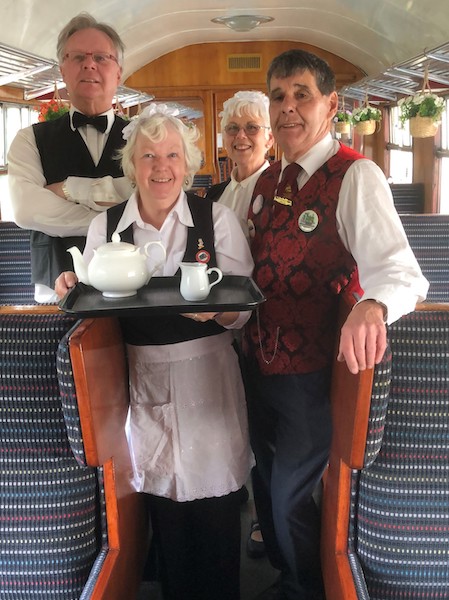 lt was a wonderful experience for children and adults. Well done, l would recommend to everyone!