Welcome to Foxfield Railway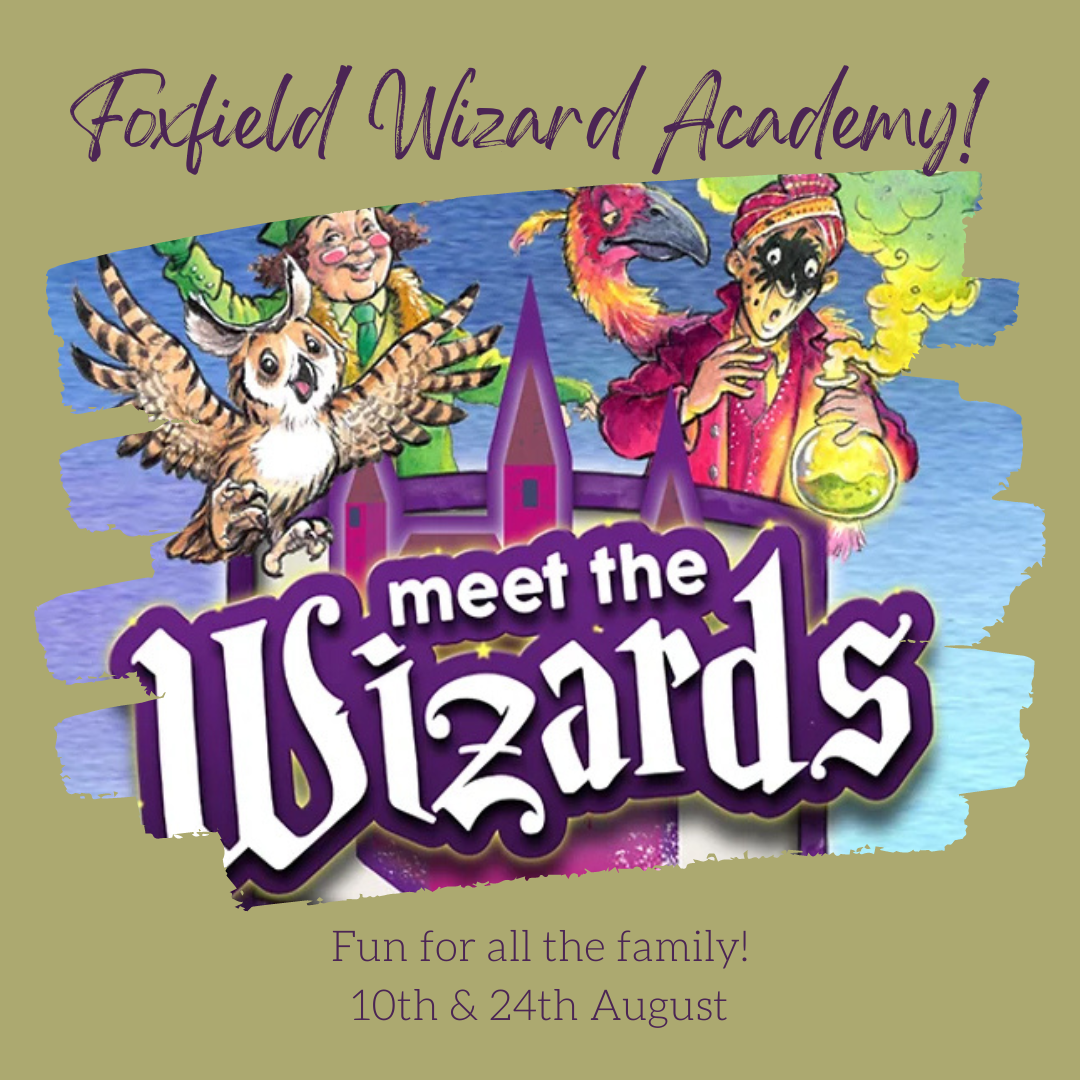 Foxfield Wizard Academy
A must for all wizarding fans this Summer. Join in the fun and a real steam train ride. Find out more & book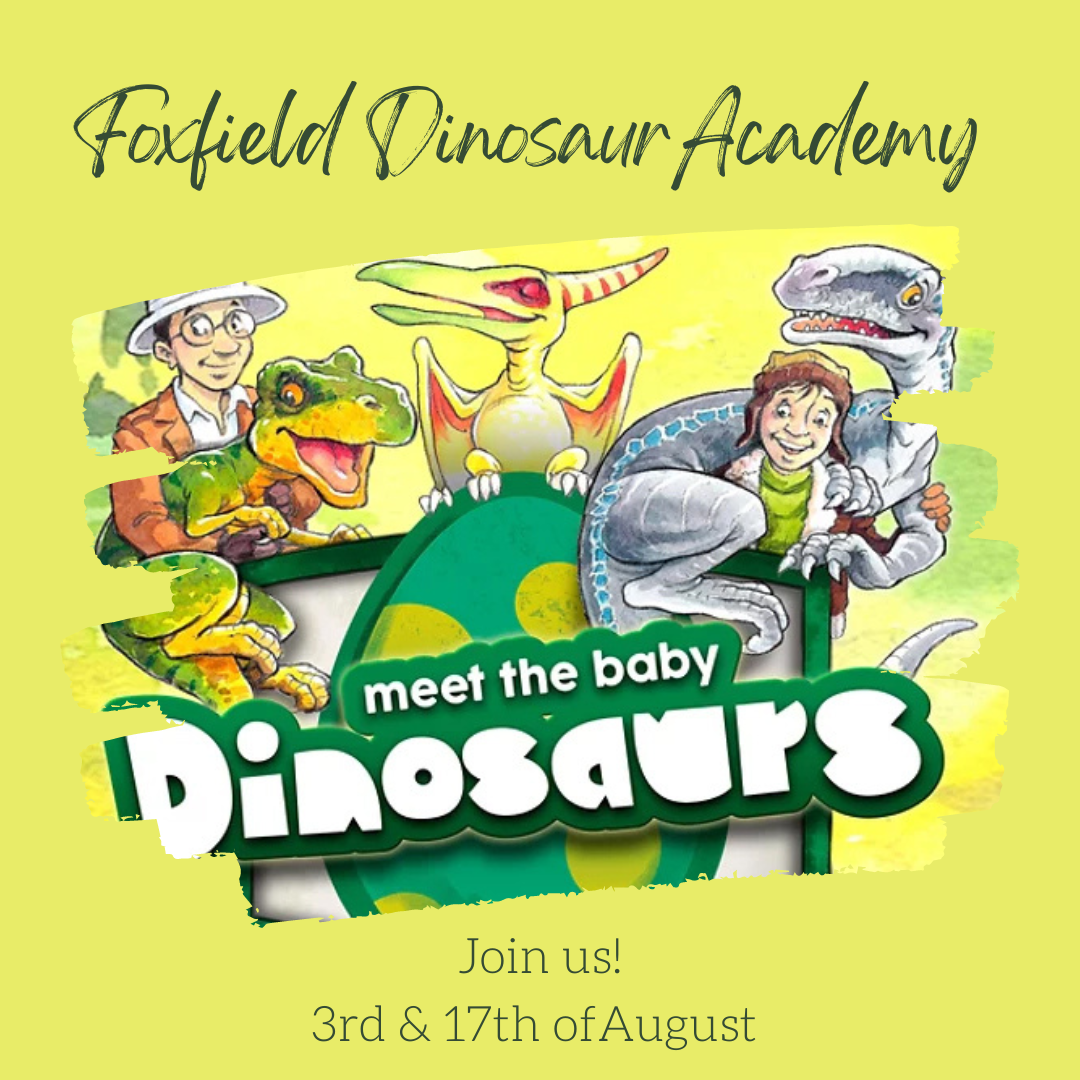 Foxfield Dinosaur Academy
A very special day for dinosaur fans everywhere! Come & join fun for all the family. Find out more & book.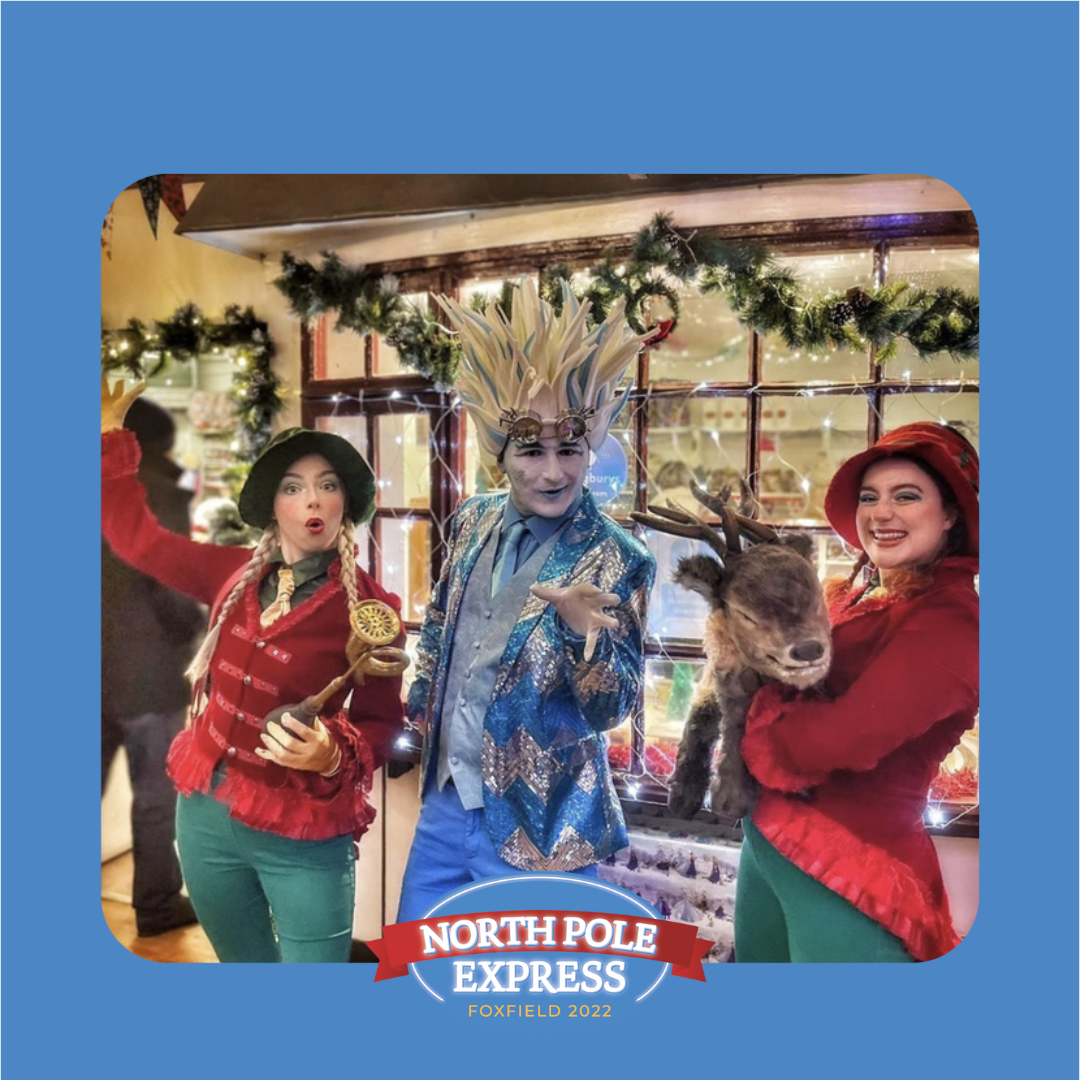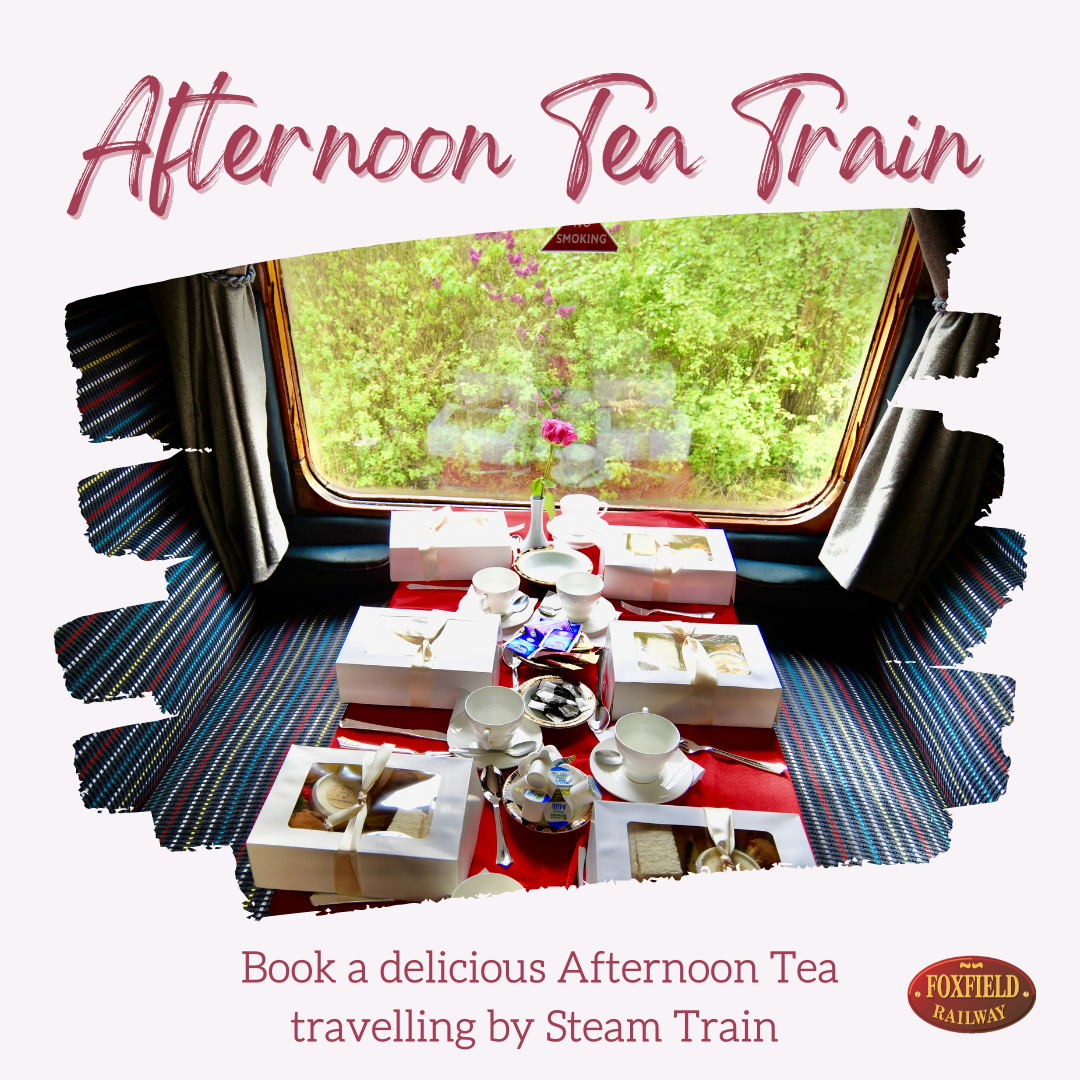 Afternoon Tea Train
A much loved classic not to be missed. Enjoy a delicious Afternoon Tea as you travel in style through the Staffordshire countryside. Find dates & book today.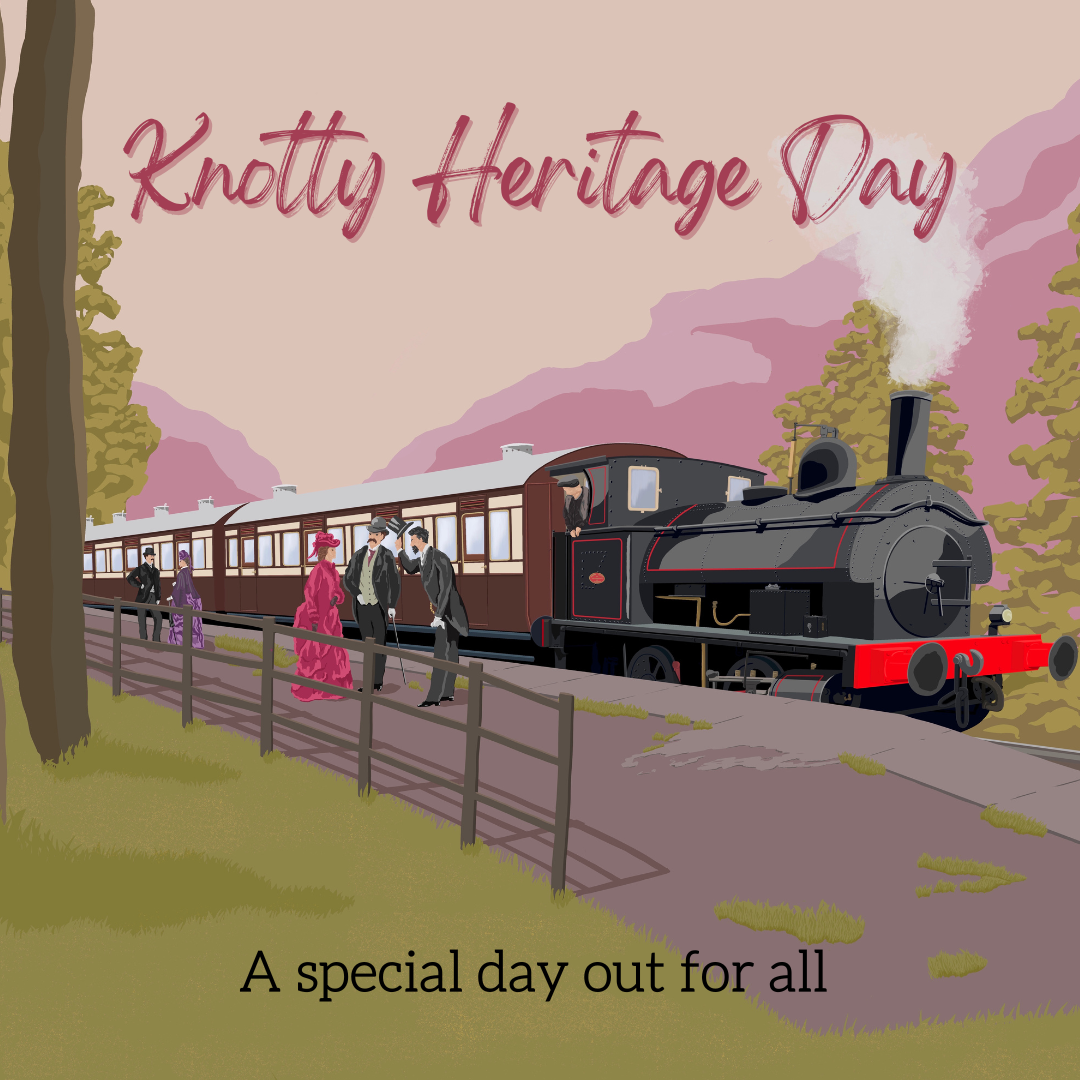 Autumn Classic Vehicle Rally
Welcome to Foxfield Railway
Welcome to one of Britain's oldest heritage steam railways. Enjoy a traditional family day out, create magical memories & enjoy exciting new experiences. Foxfield Railway is an award winning volunteer run railway for families & rail enthusiasts (& their dogs), set in the beautiful Staffordshire countryside, including our famous Afternoon Tea Trains (book now). Find a Steam Train Service & Special Events here.
You can also buy gift certificates for any value you would like. Why not match the amount to the price of a Foxfield Experience for someone special in your life?
We love hearing from you – chat with us on Facebook, Twitter, Instagram, TikTok and subscribe to our Youtube Channel for exclusive content  Discover what's new before anyone else – subscribe to our newsletter below.
Experiences
Foxfield can make your dreams come true. Check out our calendar of events from the top menu to see what's coming in 2022.
Train Services
Our regular 2022 timetable has been temporarily suspended as we undertake engineering works. Events are still on & found in our Calendar!
Eating and Drinking
Foxfield is the ideal location to sit back and relax. Enjoy traditional refreshments from our shop & new buffet. Gluten Free & Vegan options are available.
Foxfield gift certificates allow you to choose any value amount to set against a Foxfield experience or train ride.
Garry Thompson
"Thanks to all at Foxfield Railway. We had a great time today. All the staff worked hard to ensure we had a great time whilst working with Covid restrictions. Our 10 month old Grandson loved every minute of the trip, as did we. Well done everyone."
Michelle D
"lovely staff, nice little ride on the steam train & well worth a visit…"
Pamela A
"It was a wonderful experience for children and adults. Well done, I would recommend to everyone!"
Robert C
"Spent nearly an hour being shown all of the locomotives by one of the engineers. He did it because he enjoyed it – and that's pretty much what Foxfield is all about."
Gill K
"Kids loved it, every one was really friendly, we had a great time!"
Colin G
"Fantastic Experience for my near 6 year old boy, now completely enchanted by the World of Steam.
The whole experience was underpinned by a truly wonderful team of people, for whom nothing was too much trouble."
Hollie & Robert
"A fantastic day out and piece of hostory! We really enjoyed talking to the staff & riding the train Takes me back to my childhood!"
John & Samantha
"We hadn't booked but really enjoyed our little walk around. Well done on your Covid measures."