Train Services are currently closed due to engineering works.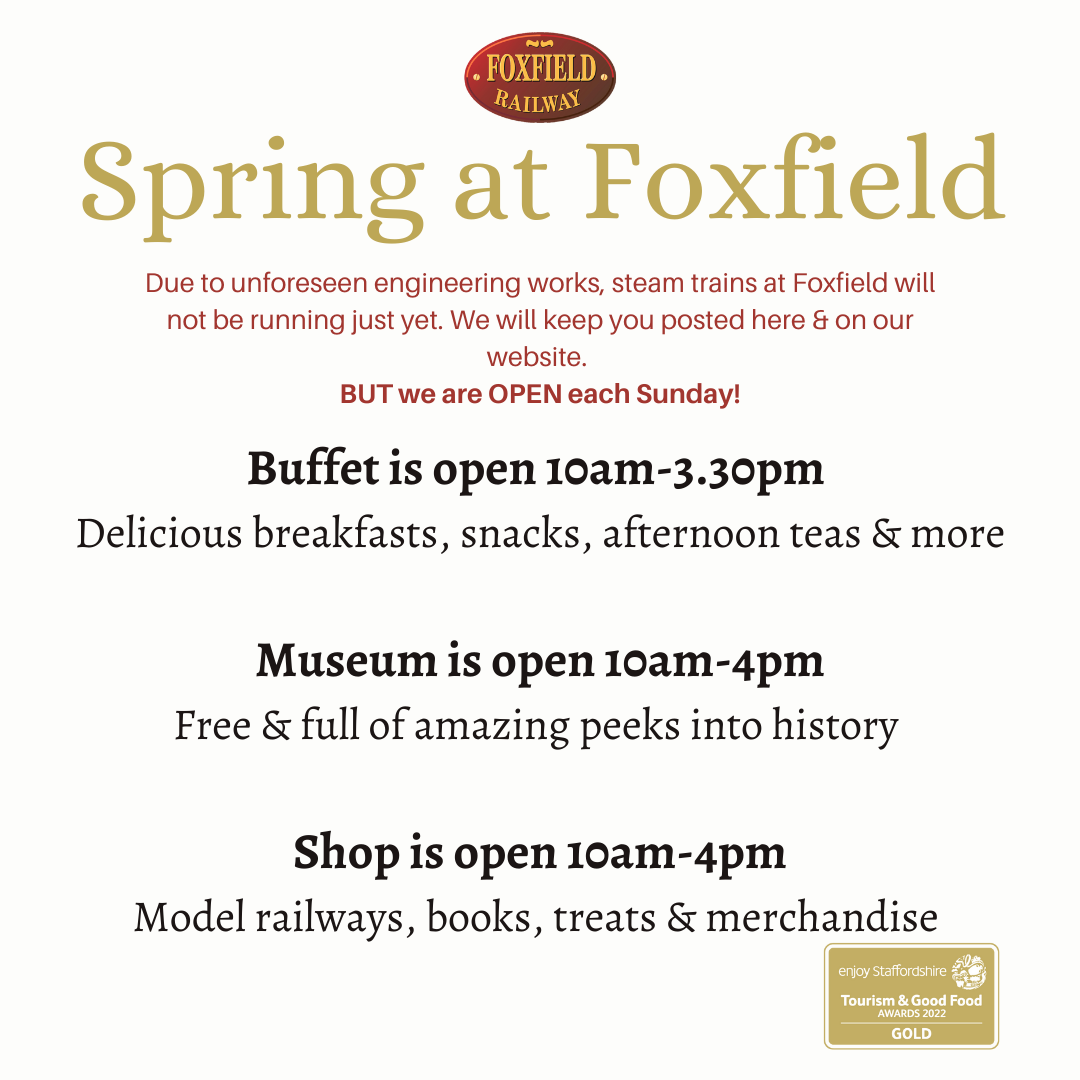 Please note that due to unforeseen engineering works, our big trains aren't running just yet. Foxfield is still open each weekend for you to enjoy something delicious to eat or a visit to our museum and shop.
Visit our Calendar to discover what's on at Foxfield, events & special experiences which are still running while the trains are in the station.
Prices 2022
Adult train ticket – £10
Junior train ticket (4 to 12yrs) – £5
Seniors – £8
Under 4yrs go FREE.
Compartment for 4 – £35
Compartment for 6 – £50
Compartment for 8 – £65
*Please note – train services will be back as soon as possible after essential engineering works are complete*
Getting to Foxfield Railway couldn't be easier. We're within easy reach of both the M6 and M1 and about just 15 minutes from the A50.
For those of you using public transport, the nearest Bus Stop is in Blythe Bridge and just 15 minutes walk away. Our nearest mainline train station is also at Blythe Bridge.
National Rail Enquiries: 08457 484950
First Bus Company: 08456 020121