Eating, Drinking & Souvenirs
There's always time to pause and enjoy some refreshments at Foxfield. We look forward to providing a range of refreshments in 2021 – to be confirmed soon!
PLEASE NOTE: Due to the Covid restriction & social distancing guidelines, services to our Cafe are subject to change but stay in touch by subscribing below for latest information.
Here is an example of our Covid Secure menu from 2020. Please read below.
You can also buy crisps, drink & chocolate from our shop or bring your own picnic!
Sit inside on cool days and choose between picnic tables or the Fairy Garden outside.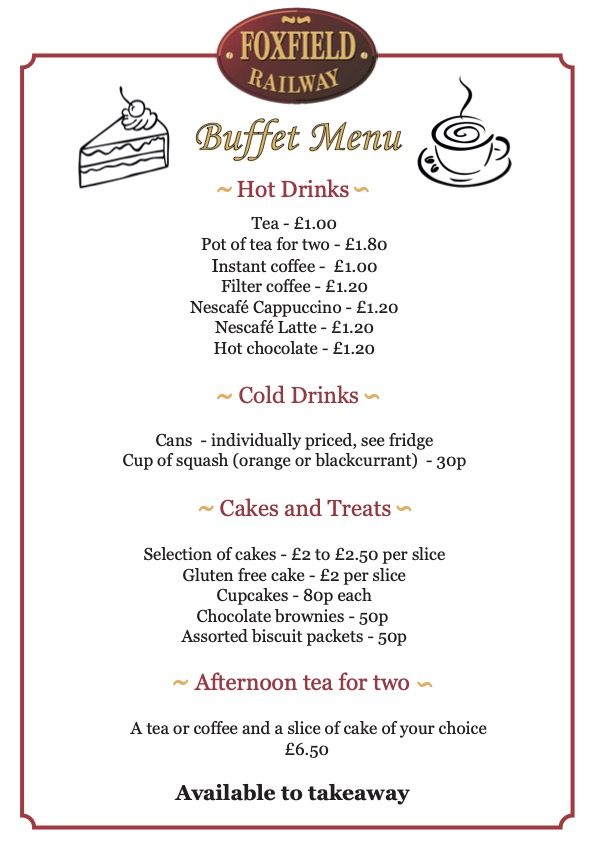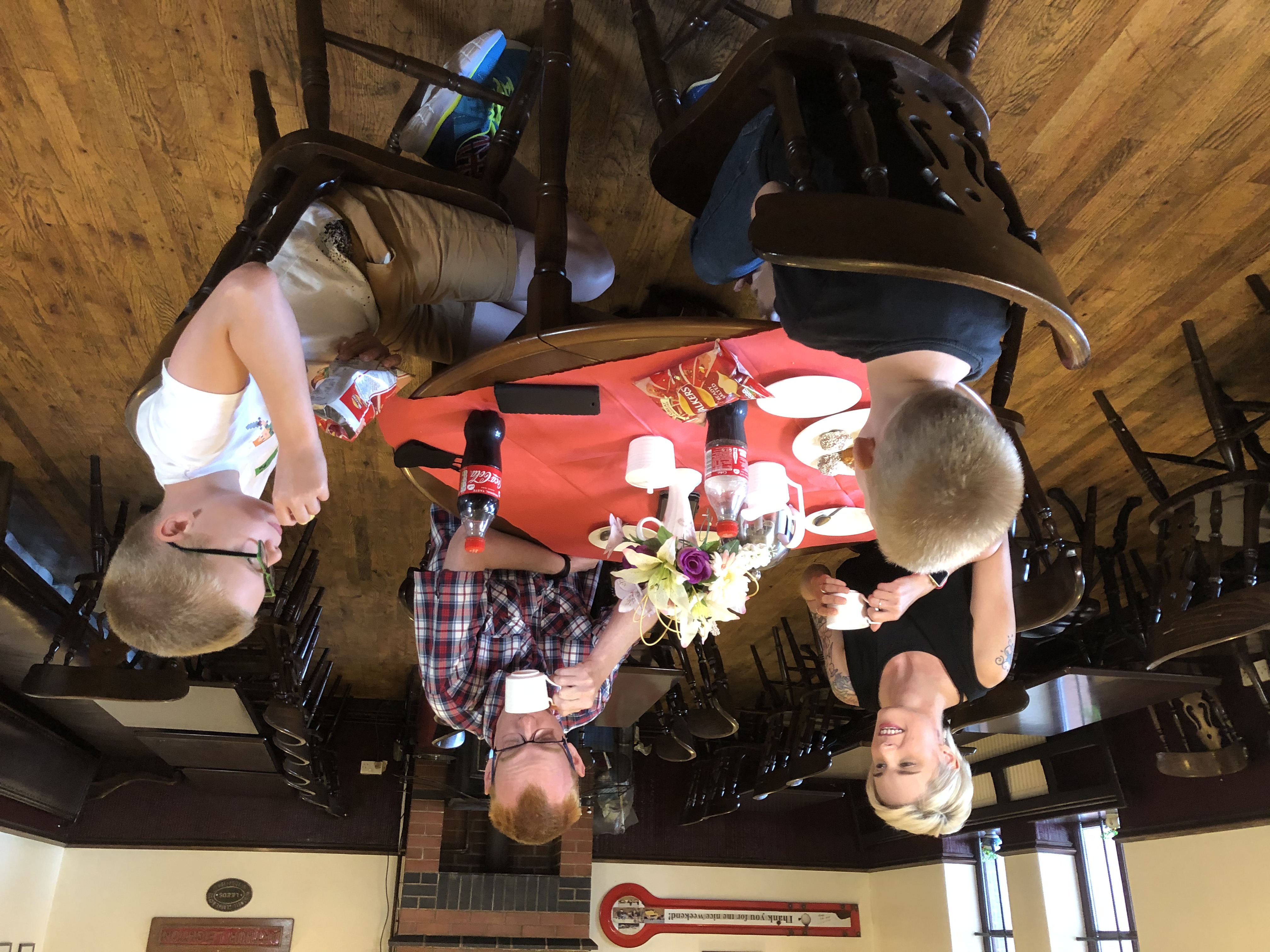 Discover Foxfield Experiences
Foxfield has a volunteer run and popular Gift Shop. Selling an eclectic mix of souvenirs, specialist books and ice creams from the famous Snugbury's Dairy – the perfect additions to your day out at Foxfield.
lt was a wonderful experience for children and adults. Well done, l would recommend to everyone!